Walker square neighborhood association
La asociación de vecinos de walker square
A great way to get to know your neighbors, learn about community organizations and resources, and work together to strengthen our great neighborhood. Please join us!
Una manera excelente de conocer a sus vecinos, aprender sobre organizaciones y recursos comunitarios y trabajar juntos para fortalecer nuestro vecindario bonito. ¡Únase por favor!
Find out more on facebook

AprendA más en facebook
Elected Officials / Oficiales electos
Get to know our elected officials for the Walker Square Neighborhood and communicate with them.

Conozca a nuestros oficiales electos del vecindario Walker Square y comuníquese con ellos.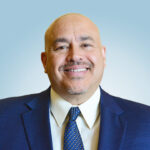 Alderman / Consejal

Common Council President
Presidente del consejo municipal

County Supervisor
Supervisora del condado

State Assembly Representative
Representante de la Asamblea del Estado

State Senator
Senador del Estado

Check on upcoming elections, register to vote, find out where to vote, and what will be on your ballot at MyVoteWI.
Manténgase al día sobre las próximas elecciones, regístrese para votar, encuentre dónde votar, y lo que estará en su papeleta en MyVoteWI.
Community Resources / Recursos Comunitarios

Milwaukee Police District 2
For emergencies: Call 911
For non-emergency Police needs: (414) 933-4444
They hold monthly community Crime & Safety meetings. Find out more at the link below.
For non-emergency concerns in a county park (including Walker Square Park), contact the Sheriff Non-Emergency line at: (414) 278-4788
Policía de Milwaukee Distrito 2
Para emergencias: Marque 911
Para necesidades de policía NO emergencias: (414) 933-4444
Hacen juntas mensuales comunitarias de delitos y seguridad. Encuentre más información en el enlace abajo.
Para preocupaciones NO emergencias en un parque del condado (como el de Walker Square), comuníquese con la línea de No Emergencias del Alguacil: (414) 278-4788